Blog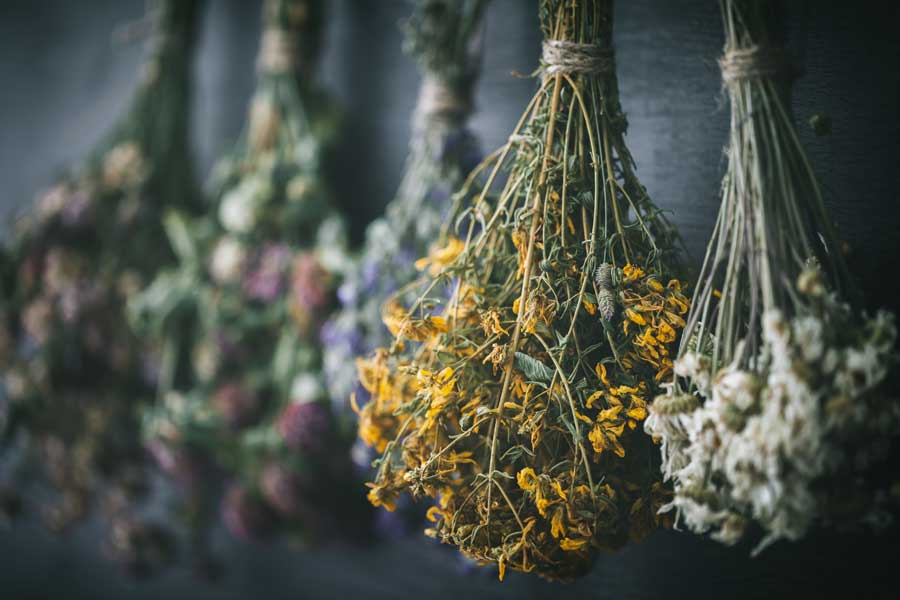 There's nothing quite like the beauty of nature, and when it comes to enhancing your home's unique entrance and interior spaces, a few botanical finds from your backyard can add that cozy feeling. Here are some of our favorite ideas:
Lush Glorious Garlands
All you need for this elegant craft are colorful flowers and/or leaves and greens from your garden, floral wire, twine, and scissors.
Garlands look lovely draped across a fireplace mantel, over a bedroom headboard, across a dining room table as a gorgeous runner, etc.
Begin by bundling foliage and greens from trees and shrubs and securing each bundle with floral wire. Then, bundle your fresh flowers together. Use a table to assemble your garland. Cut the twine as long as you want your garland. Leave a few extra inches of twine at each end. Add a bundle of greenery and flowers, starting at one end. Then, secure it to the twine with floral wire.
Spritz it daily with water to maintain its freshness.
Winsome Woodland Wreaths
A stunning wreath that welcomes friends and family to your door is an instant example of curb appeal. Your local hobby store has all the stuff you need such as ribbon, a wreath ring base, and floral U-pins to secure your botanical design.
You can also make your own wreath base by using evergreen twigs. Then, layer in the smaller foliage. Complete the design with dried flowers such as showy hydrangeas or dried seed heads and pods.
A daily spritz of water will keep your woodland wreath looking fresh.
Heavenly Herb Bundles
Herb bundles look cottage-chic as little door swags adding a decorative element to your kitchen cabinets or door.
To create an herb swag, bundle up your favorite herbs (oregano, rosemary, basil, etc.). Wrap the stems with a rubber band, then secure the swag with twine. Then, hang it on a doorknob.
After the herbs dry, snip off what you desire for cooking your next meal, or grind them up with a mortar and pestle, and store them in an airtight container to have on hand.​
Bringing nature indoors is always a nice idea. There are many ways to extend the benefits of these incredible botanical elements from your flower or herb garden and backyard bounty.
To learn more about Goodwyn Building and to browse our available floorplans, visit us here.
By Goodwyn Building 10-27-2021