Blog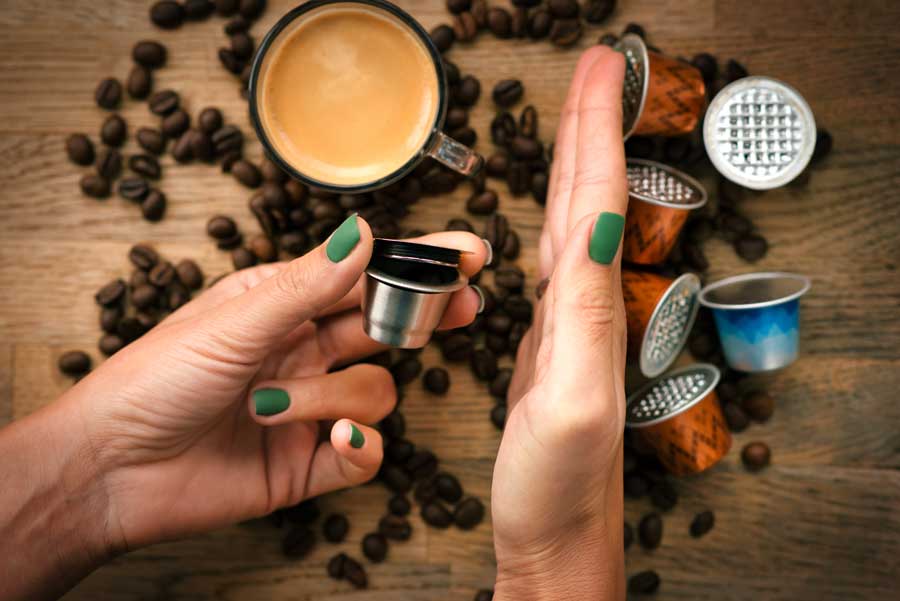 At Goodwyn Building, it is our goal to build homes that are sustainable and affordable to buy and live in. We believe that affordability should stretch into your month-to-month expenses and not just your upfront costs. The amount of money you spend every month is also impacted by the household products you buy, naturally. Which is why switching to reusable and more sustainable household products can lower your waste production as well as save you money. Here are a few places that you can start.
Reusable Coffee Pods
Coffee pods are popular because they pack a good cup of coffee into a convenient little package. The problem is, though, that they contribute a lot of plastic waste. Making the swap to a reusable coffee pod is easy. Most are made with BPA-free plastic and stainless-steel mesh filters, so you can use it for years.
Silicone Food Bags
If you rely on plastic baggies to run your kitchen, a sustainable replacement are silicone food bags. They are great for lunches and snacks, and you can be confident that they will not leak. You can even pop them in the freezer. And cleaning them is easy since they are dishwasher safe.
Reusable Paper Towels
A bustling household can easily go through several rolls of paper towels a week. This can really bump up your grocery bill. A nice alternative are reusable paper towels. They are just as absorbent, except when you are done with them, you can throw them in the washing machine. They even come in rolls so that they are just as easy to grab and use as traditional paper towels.
LED Bulbs
LED bulbs have been around for quite some time, but if you have not switched over yet, what are you waiting for! LED bulbs can last nearly a decade and can reduce your energy expenditure. Which translates to money saved buying light bulbs and money saved on your monthly energy bills. And if you just associate LEDs with harsh lighting, think again. LED technology has come a long way in recent years. There are LED options for whatever your kelvin preferences are.
As you can see, making sustainable swaps does not have to be expensive. And you'll be happy to see that you can reduce your waste production and save money at the same time!
By Goodwyn Building 4-19-2022