Blog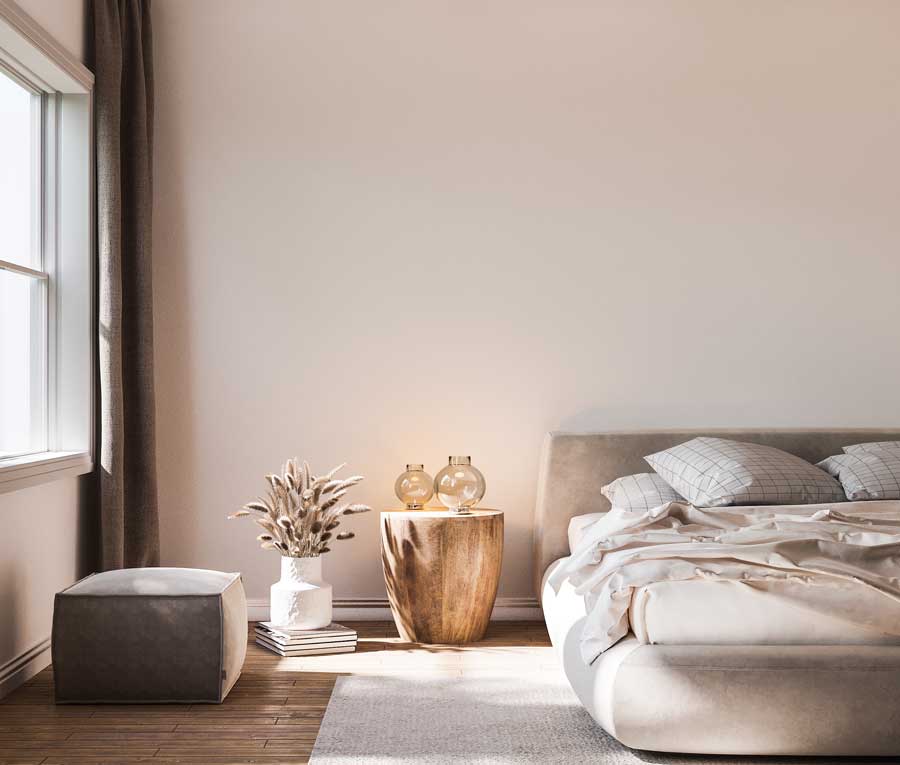 Our team at Goodwyn strives to create homes that are havens for the families that live in them. Your home should be a place where you can relax and find refuge from the stresses of the day. The colors that you choose to paint your walls can have a big impact on how you feel in that space as well. If you want your paint colors to imbue a sense of peace into your living space, here are a few color suggestions.
Dreamy Whites
White is a blank slate. Bright colors command your attention, which might be the exact opposite of what you want. White, however, gives your eyes and mind the space to reset. Pure whites, off whites, and even grays can all provide the calm that you crave.
Blissful Blues
There is a reason that a large portion of the population goes to the beach in order to relax. Not only is it nice to just get away from daily responsibilities, but just the sight of the teal blue ocean relaxes us. Bring a bit of the beach home by painting your walls with a green blue hue.
Pastel Yellows
Yellow is a color that naturally makes us happy. For a less peppy hue and a more relaxed option, try a pastel yellow. Soft, buttery yellows can embody the serenity of a gentle sunrise that will at once soothe you and cheer you up.
Gentle Greens
If you need your space to be refreshing, a pale green can be just the ticket. A minty green can almost literally breathe new life into a room or a soft mossy green can give off the same energy as a relaxing meadow.
In conclusion, do not underestimate the power that paint color can have on your mood. Next time you are thinking of ways to make your space more relaxing, try one of the calming colors!
By Goodwyn Building 5-20-2022